Want a High-Quality Paper? We Can Do It!
Editing Assistance

If you are looking for a quality proofreading or editing services, our website is the right place to go! We can boast of experienced professional editors capable of fixing and improving your paper at different levels, be it style, grammar, or content. We work hard to ensure that your orders are free from any grammar mistakes, as well as punctuation and spelling errors.

Rewriting Assistance

Our platform can help with rewriting the text to fix plagiarism or make its message stronger and clearer. If you buy rewriting services from us, you can be sure that you will get a quality product at a reasonable price.

Writing from Scratch

We have built strong teams of professional writers who can write academic papers of any complexity according to the requirements and wishes of our clients. We scan each and every paper for plagiarism with the help of reliable plagiarism checkers. Therefore, we are sure that we offer only authentic papers to our customers.
Plagiarism-Detection Services: Why to Choose Elitewritings.com?
Why should you buy plagiarism-detection services from Elitewritings.com? First of all, every time you buy a paper from us, you can be sure that you receive a quality and absolutely plagiarism-free paper written from scratch according to your requirements. We understand that buying academic papers online is always an uneasy decision just because of authenticity concerns. Strict plagiarism policies of most colleges and universities and heavy penalties create a lot of tension. Nevertheless, Elitewritings.com is a safe haven since authenticity is our top priority.
Fair
Price

How to ensure your paper is unique? It is easy with us! At Elitewritings.com, you can scan for plagiarism as many as 100.000 words at once.

User-Friendly Plagiarism Checkers

Our plagiarism-detecting engine has an intuitive interface and high efficiency. To run a plagiarism scanner, you need nothing but to upload the paper into the system or insert the text manually and press a Scan button. The sophisticated robot will do the rest.

Plagiarism-Check of High Quality

We have been constantly developing our plagiarism engine incorporating new and improving various algorithms. Therefore, we are sure that the checker can detect almost any plagiarism in any text.

Your Confidentiality
and Security

Your privacy is our responsibility! Your paper will never be given to third parties or uploaded to the Internet. We clearly understand that your order is your property; therefore, only you have the right to do with it whatever you want. In addition, our encryption tools will ensure that your identity is not revealed to anyone.
Plagiarism Checker: Advanced Services for Students
The final stage of writing an academic paper is checking the text for any plagiarism. It is always crucial to ensure that the text is unique. Our proficient plagiarism-detecting software will ensure that your professor or tutor will find zero plagiarized content in your paper.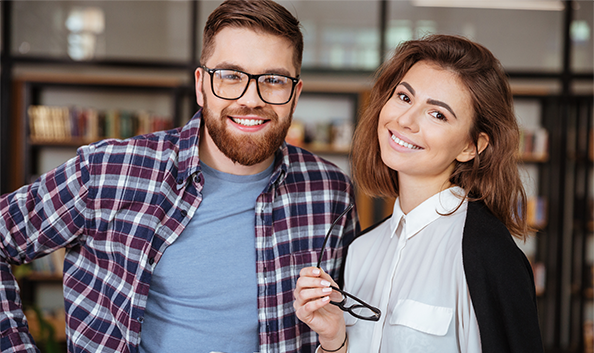 In addition, if you have bought a custom academic paper online but have not been provided with a plagiarism report, you can get such a report from us. Each paper irrespective of whether you wrote it on your own or bought online should be scanned for plagiarism. In such a manner, you will avoid any accusations of cheating and academic dishonesty.
Most professors pay much attention to the quality and authenticity of submitted papers. In line, it is always crucial not only to proofread your paper but also to scan it for plagiarism before submission. Of course, grammar is important and thus any punctuation or spelling errors will significantly affect the overall impression of your paper; however, uniqueness is even more important. Even unintentional plagiarism can threaten your grade or even spell expulsion from the college. If you want to stay on the safe side and protect your academic reputation, check all your papers for plagiarism and eliminate it if any is detected.
Today, plagiarism levels are mind-blowing since many students resort to the Internet in the search for original thoughts and creative discussions. This behavior is hardly acceptable; however, it is quite understandable. Most students are overwhelmed with tasks and thus short in time for conducting research. To fight back the problem, many universities and colleges have imposed strict penalties for academic dishonesty, especially plagiarism. Therefore, checking the paper for plagiarism and eliminating it (even if unintentional) are tasks of primary importance.
Plagiarism and Its Consequences
Today, professors have a wide variety of plagiarism-detecting tools. Therefore, they can easily detect such cases of academic dishonesty. Unfortunately, when you are accused of plagiarism, you will not get a slap on the wrist only. A serious conversation with the tutor or a commission is only half of the story. Of course, it will be an unpleasant experience. However, if you have to come through it, keep cool, be honest, and try to provide very clear explanations. Try to ensure the professor that such behavior was nothing but an accident that will not happen ever again. However, be ready that plagiarism can cause you a scholarship or even expulsion.
Therefore, avoiding plagiarism is extremely crucial! If you still have doubts, consider that:
According to official statistics, the number of students expelled from colleges because of plagiarism accusations is growing each year.
Plagiarism significantly affects the content of papers.
Your academic reputation will be destroyed because of a single plagiarism case.
You will not have a second chance.
Types of Plagiarism
You should understand what is considered plagiarism in order to avoid it. In the academic world, plagiarism is a rather common issue. However, it is not only copy-pasting information but also any unintentional plagiarism and even the failure to indicate the source that inspired you to make your own assumptions. Unfortunately, the Internet that was supposed to be a valuable source of information became the source of growing plagiarism. Proper referencing is the key to this problem. However, many students do not have enough time or skills and thus fail to cite every borrowed thought or piece of information carefully. And it is the place where the problem begins.
Plagiarism is spread not only in the academic world but also in the workplace. Here, accusations of corporate dishonesty or cheating can put your career in the firm or even industry at risk.
How to Check Your Paper for Plagiarism?
Uploading the text into the system

First, you should provide the text. You can either upload a PDF or Word file or copy-paste the text into the appropriate box. The language of your text does not matter.

Detecting Plagiarism

This stage does not require your engagement. When you press the Check button, the engine starts a complicated comparison of your paper to thousands and millions of websites and online pages. In less than five minutes, our software will be ready to return the plagiarism verdict.

Getting the plagiarism report

The system will calculate the percentage of plagiarized content (if any) in your text and create a clear and simple report with all sources of plagiarism.

Fixing plagiarism

Finally, any plagiarism should be eliminated. With the help of the plagiarism report you have received, you can easily fix trouble-parts on your own. However, if you do not have time or simply do not want to do this, you can ask our editors or writers to fix it for you.
Classifying Types of Plagiarism
Inventing sources.

It is one of the most obvious sources of plagiarism. If a person invents sources to support some thoughts, it is considered fraud and academic dishonesty.

Direct plagiarism.

It is the simplest form of plagiarism. Why simple? You can easily avoid it. Just do not copy into your paper another person's ideas. You can do it only if you provide a direct citation.

Paraphrasing without referencing.

Every borrowed thought should be referenced even if you rewrite it carefully. It is the most complicated issue of plagiarism. To avoid it, you should carefully cite sources while writing a paper.

Weak paraphrasing or patchwriting.

Sometimes, students change only a few words with synonyms in the borrowed text or change the order of words. However, the NeuroNet used in modern plagiarism scanners will easily detect such patchwriting.

Misleading citations.

In case you cite a secondary source, you should be careful with citations since you will need to detect whether the idea you borrow belongs to the primary or secondary writer.

Uncredited plagiarism.

You should not reference a source written in a foreign language if you do not know that language. Of course, translation tools are powerful today; however, they still can significantly change the meaning of the text.

Fake citations.

In this case, people use real sources but invent citations to support their assertions and make the paper look well-cited and professional. Most professors that know their subject will easily reveal such issues.

Self-plagiarism.

Each paper must be submitted only once. Even if you have two similar assignments, you cannot re-submit your paper to the new tutor for a new course. Copying parts or ideas will be considered plagiarism.

Incremental plagiarism.

In the case of indirect citation, even if you provide a source but fail to paraphrase the sentence, you can still be accused of plagiarism.

Accidental plagiarism.

Some parts might appear as plagiarized even if they are not. Machines can make mistakes. However, this plagiarism should be fixed, as well.
Plagiarism in the History
Plagiarism is not a new problem. History knows many cases of plagiarism when students copied some ideas from other people without referencing them properly. Some cases received were given publicity.
1. Joseph Biden.

Even the high-ranked people are subjected to plagiarism errors. The former vice president that served the US for almost ten years was accused of plagiarism when he was studying at a law school. He plagiarized only five pages and failed to cite the source. He made the same mistake in a few years and borrowed some parts of other politicians' speeches. Of course, the issue was noticed and he had to leave the presidential race.

2. Stephen Ambrose.

It is the famous case of plagiarism that made a famous writer an infamous. Once an admired historical writer became a target of allegations.

3. Alex Haley.

Roots brought this writer a Pulitzer Prize and worldwide fame. However, the accusation of borrowing some parts from Harold Courlander ruined his image.

4. Rene Diekstra.

His plagiarism experience caused this famous psychologist expulsion from the university.

5. Martin Luther King.

Even this iconic leader resorted to plagiarism in his doctoral dissertation. Of course, King refuted accusations and asserted that he used parts of the Scripture only. However, later, the accusations were proven.

6. Helen Keller.

«The Frost King» was partially plagiarized from another writer. Keller asserted that she wrote the story when she was a child, it was somewhat similar to «The Frost Fairies» by Margaret T. Canby.

7. John Milton.

Back in the 18th century, William Lauder attempted to prove that Paradise Lost was largely plagiarized from The Adamus Exul and other sources.

8. Stendhal.

It is believed that Stendhal's travel and art books were plagiarized.

9. Rand Paul (the Senator).

His book and some speeches were considered plagiarized. However, Paul claimed he just was too busy to cite all books properly; a weak excuse.

Why Plagiarizing Is Bad?

Accusations of plagiarism put at risk not only a grade but also your reputation. Sometimes, it can affect your teammates, as well, especially in the case of group projects. In some cases, the reputation of the entire educational institution might be significantly affected. Therefore, your task is to avoid plagiarism in academic papers at all costs.
Plagiarism Detected! What Is Next?
Plagiarism should be eliminated! Our writing experts can easily help you with this task. To eliminate plagiarism, we can
Order now
Rewrite and paraphrase some parts and cite thoughts properly;
Fix formatting issues and ensure style compliance;
Write a paper from scratch according to your specific instructions;
Edit references and fix inconsistencies;
Find credible sources for your paper;
Add in-text citations if needed;
Develop original thoughts for your paper.